Message from the principal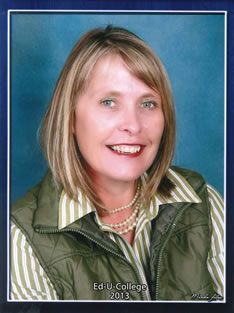 Welcome to the Vaal Ed-U-College website. At Vaal-Ed-U-College we have been striving for and achieving excellence in teaching and learning since 1991.
It is an honor to serve as principal at Vaal Ed-U-College. My belief is that all students can learn and achieve their goals. As parents and teachers, we need to equip our children to handle the challenges of life.
The world out there has become so competitive and dynamic that it is of utmost importance to equip our learners with skills to survive in this ever changing world.
My message to all parents is to stay involved in their childrens day to day life at school. Teamwork amongst parent,child and educator is the key to success.
It is with pride that we invite you to browse through our website and experience first hand what being a Vaal-Ed-U-College pupil entails.
Please feel free to contact the school and make an appointment to see me. My door is always open for any learner or parent.
Kind regards
Mrs. Ceri Kleynjan
Principal